Our services for companies
For the employer, psychosocial risk management is a complex puzzle. We help you identify the key pieces, acquire and adjust them precisely in a participative approach.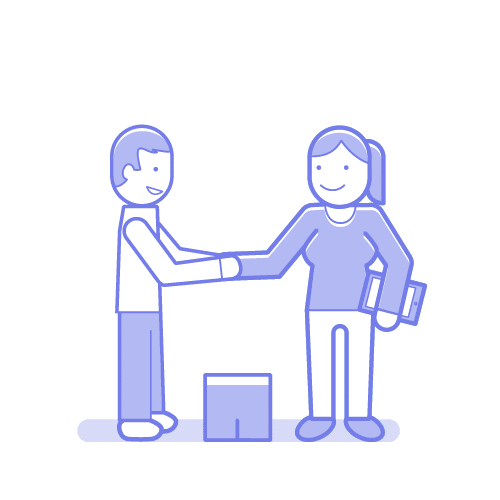 Burnout prevention and management
---
Identification and support for people and situations at risk.
Your advantages :
Occupational health alertness
Protection measures
Freedom of speech around Burnout
Individual and collective protection measures
HR risks audit
---
Monitoring of 12 key indicators with the "Risk mastering" platform
Your advantages :
Mapping of the HR risks
Action plan in order of priority
Opportunity of long lasting results
Follow-up indicators cockpit
Absence and presence management
---
Agile design of processes and indicators
Your advantages :
Formalised process
Absence and presence management
Direct and indirect costs control
Long lasting results
Management of long term absences
---
Evaluation of the potential in terms of work capacity with all stakeholders
Your advantages :
Reduction of the length and number of cases
Better overview of the deadlines and action perspectives
Mediation
---
Space for interaction between the persons involved in a conflict
Your advantages :
Resolution of the conflicts at work
Reduction of the absences due to conflicts
Improvement of the work environment.
Advantages of conflict management put forward
Person of trust
---
Confidential and benevolent support device
Your advantages :
Compliance with the 2012 legislation
Prevention of potential conflicts
Improvement of the work environment.
Psychosocial risks reduction
Psychosocial risks reduction.
Development for the managers
---
Management skills development with innovative modalities
Your advantages :
Notable change in practice
Agile managers
3.0 management culture
Internal communication
---
Contents and materials to support psychosocial risk management actions
Your advantages :
Increased credibility of the WHM (Work Health Management)
Stronger adhesion to the WHM measures
Change facilitation
Work environment management
---
Analysis and follow-up of the 8 satisfaction at work indicators
Your advantages :
Prevention of HR risks linked to the work environment
Optimised wellbeing at work
Strengthened corporate image
Prevention indicators
Occupational health program
---
Development of the occupational health and security policy.
Your advantages :
Consistent WHM concept
Integrated in the global strategy
Vision transformed into concrete actions
HR compliance
Attractive corporate image
Assessment ofmanagers
---
Identification of the competencies or potential to manage human risks.
Your advantages :
Better matching with the psychosocial risks management objectives
Efficient recruiting in the long run
Involvement of the managers in the Work Health Management
You believe that maximizing the quality of work life is an asset?
Let's talk about it