Our area of intervention for individuals
The impact of psychosocial risks often calls for individual support measures. This can concern the professional as well as the private sphere.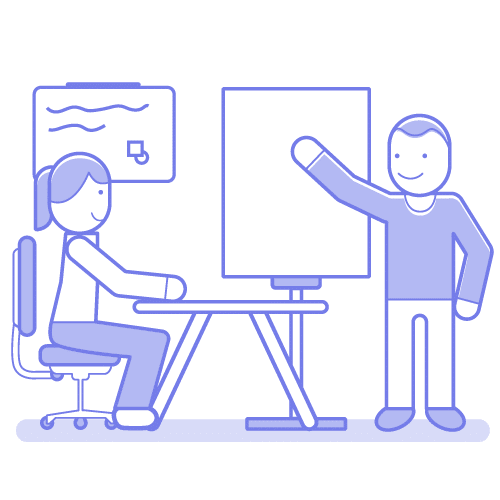 Career transition: skills assessment
---
Support for professional transition
Your advantages :
A clear picture of the available resources and how to strengthen them
Definition of a realistic project
Increased self-confidence and motivation
Sustainable management of human resources
Protection of the personal integrity (person of trust)
---
Confidential and benevolent support device.
Your advantages :
Legal compliance (see SECO)
Conflict prevention
Improved work environment
Reduction of psychosocial risks
Protection of the personality and integrity
Back to a professional life
---
Support to regain an autonomous earning capacity
Your advantages :
To be in control of the situation
To bounce back after a life-changing event
To make the best of the change of status
To return to work after a Burnout
Support for people with Burnout
---
Identification and support for people and situations at risk.
Your advantages :
Occupational health alertness
Protection measures
Freedom of speech around Burnout
Individual and collective protection measures
Details :
Health-check interview

with an occupational physician;
or an occupational health nurse

Facilitation of the coordination with the employer to organise the return to work
You believe that maximizing the quality of work life is an asset?
Let's talk about it