« La psychologie s'est beaucoup occupée de soigner ceux qui ont un problème. Elle s'est moins occupée d'aider ceux qui n'ont pas de problèmes à aller mieux » (Martin Sligman*).
Le professeur Seligman propose aux spécialistes des sciences humaines de passer du rôle d'experts des problèmes, le « desease model », à celui d'experts des solutions. Et d'adopter pour cela une approche « positive », notamment incarnée par la « psychologie positive ».
Prendre en compte la responsabilité individuelle, le sens de la vie, l'engagement et le développement des talents personnels sont quelques-unes des pistes qu'il préconise.
« Know your signature strengths […] Use them in the service of something larger than you » (Martin Seligman)
Il en vient ainsi à établir le lien entre "sens", "santé", et "productivité".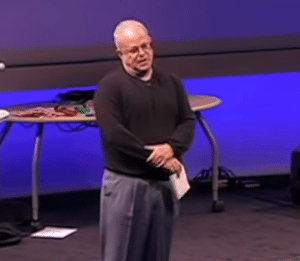 Pour approfondir avec le TED du Professeur Seligman.
* Chercheur, professeur à l'Université de Pennsylvanie et écrivain